Hospital community benefit roles
Nine plus ways hospitals can provide community benefit support
Takeaways
There are numerous ways that hospitals can provide community benefit support for healthy food access programs. This brief outlines nine common role categories — and on-the-ground examples — that hospitals are playing in support of these programs: 
Provide grant support
Provide use of hospital facilities
Conduct food insecurity or health screening
Conduct nutrition, food, or cooking education
Provide staff or financial support for program evaluation
Provide staff support for grant writing or securing sustainable funding of community benefit initiatives
Manage or coordinate a program or community collaboration 
Participate in a community collaboration
Participate in policy advocacy
 
Hospitals are in a unique position to support healthy food access programs through community benefit initiatives that respond to needs in their communities. This brief outlines the different roles that hospitals are playing in support of these programs.
This is not an exhaustive list, instead, it highlights nine common role categories with examples of how hospitals are doing them well. Hospitals also may serve multiple roles within a given program. Examples of hospitals providing these types of community benefit support for healthy food access initiatives are highlighted throughout the "Delivering community benefit: Healthy food playbook."
1) Provide grant support
In this role, a hospital provides financial support for the operation of an existing program. Hospitals have community benefit grant programs that range from small and specific to large and more general, however, community benefit grants must target health needs identified in the facility's community health needs assessment (CHNA) or meet other community benefit objectives. Sometimes the funding builds a new relationship in response to a formal request for proposal process and other times it is given annually to partners that have been working with the hospitals for years in various capacities.
Seattle Children's Hospital (Seattle, Wash.) 
Seattle Children's provides financial support to a variety of programs aimed at reducing health disparities through a focus on healthy eating and food security. Their strategy relies on a strong network of community partners through which they support culturally relevant nutrition education, community food access organizations, as well as Fresh Bucks Rx, the city's fruit and vegetable prescription program.
Orlando Health (Orlando, Fla.)
Orlando Health and Second Harvest Food Bank have a long-standing relationship that has taken different forms over the years. In 2016, Orlando Health provided funding for Second Harvest to purchase three refrigeration units for their partner agencies, expanding the ability of the pantries to provide their clients with fresh produce, dairy, and protein.
2) Provide use of hospital facilities
This role includes the use of hospital grounds or facilities for food-related community benefit activities. Hospital campuses are great places to host farmers markets, food pantries, or as a site for distributing community supported agriculture (CSA) shares. A growing number of hospitals have their own garden or farm on their grounds that is connected to their community benefit programming. Additionally, hospitals open their cafeterias for summer meal programs or use their kitchens for healthy cooking demonstrations that show recipients of CSA shares or fruit and vegetable prescriptions ways to prepare their seasonal bounty.
Boston Medical Center (Boston, Mass.) 
Boston Medical Center utilizes multiple facilities on their campus to provide their patients and community members with access to healthy foods. They serve 7,000 people a month with their on-site Preventative Food Pantry, equipped with dry storage and a walk-in fridge and freezer to accommodate the 12,000 pounds of food donated every week.
To facilitate consumption of the food, the pantry is connected to a demonstration kitchen in the BMC cafeteria. A registered dietician runs the kitchen, providing 22 classes every month tailored to different health conditions and using the foods currently offered at the pantry. In addition, BMC transformed their rooftop into a 7,000-square-foot farm that provides fresh produce to the Preventative Food Pantry and the hospital's kitchens.
University of Wisconsin Medical Center (Madison, Wis.)
In 2017, the University of Wisconsin Medical Center became a host site for the U.S. Department of Agriculture (USDA) Summer Food Nutrition Program, which provides meals to low-income children when school is not in session. From June to August the hospital served 2,000 meals on-site, including breakfast and lunch, to children free of charge.
3) Conduct food insecurity or health screening
In this role, the hospital provides staff time to conduct food insecurity or health screenings at the hospital and sites in the community. Food insecurity screenings may be part of determining eligibility for participation and enrollment in community benefit-supported programs. Food insecurity screenings are increasingly becoming standard practice in health care systems' movement toward population health management and may include connecting patients identified as food insecure to local and federal resources to address food and other social needs. See our guidance brief on reporting community benefit support for healthy food access programs on IRS Form 990 Schedule H for guidance on when and how to report community benefit support for food insecurity and health screenings.
Sharp Grossmont Hospital (La Mesa, Calif.) 
In partnership with 2-1-1 San Diego and Feeding San Diego, Sharp Grossmont Hospital's Care Transitions Intervention (CTI) uses an advanced screening process at the hospital and extended case management after discharge to connect patients to resources for health and well-being. Patients admitted to the hospital are assessed for social needs, and higher-needs individuals are approached by a health coach to participate in the CTI program. The program includes 30-day health coaching and home visits to further assess the social determinants of health impacting their client, including access to food.
Care Transitions Intervention coaches provide food boxes through Feeding San Diego to address immediate food needs as well as connecting higher-needs clients to 2-1-1 San Diego, which works with the patient to ensure connections to resources. The innovative assessment tools for the CTI program were developed by Sharp Grossmont and 2-1-1 San Diego to better understand and address the social determinants of health for their most vulnerable community members as well as evaluate the program's impact.
Lankenau Medical Center (Philadelphia, Pa.) 
Lankenau health educators set up at farmers markets in their communities to engage with shoppers and provide free health screenings, nutrition education, seasonal recipes and more. The hospital sponsors and conducts screenings at eight large Philadelphia farmers markets which allows them to reach vulnerable populations and connect them to follow-up care. Through their partnership with The Food Trust, a local food-access nonprofit, Lankenau will also be offering blood pressure screenings at a converted healthy corner store in the area.
4) Conduct nutrition, food, or cooking education
In this role, hospital staff members teach the nutrition or culinary education component of a healthy food access program at their hospital or in the community they serve. There are different types of nutrition education opportunities that complement food access programs, including cooking classes and grocery store or farmers market tours to which community benefit departments and health care professionals can contribute their expertise.
Our Lady of the Lake Regional Medical Center (Baton Rouge, La.)
Our Lady of the Lake (OLOL) and the Big River Economic and Agricultural Development Alliance (BREADA) have a multifaceted partnership in which OLOL plays many roles. One of these roles is providing nutrition education at BREADA's Red Stick Mobile Market which brings fresh local produce to communities with low access to healthy food. The educational component, which all agree is essential to the success of the market, includes expertise from nurses and chefs who demonstrate the how and why of healthy eating.
Montefiore Medical Center (Bronx, N.Y.) 
Montefiore Medical Center staff members give tours at 10 Bronx farmers markets to encourage the use of Health Bucks, the New York City Department of Health's fruit and vegetable voucher program. Tour participants include patients in Montefiore's health education classes as well as interested community members.
5) Provide staff or financial support for program evaluation
Program evaluation can be very resource intensive and often provides a technical challenge for community benefit departments and food-related programs. Hospitals are utilizing expertise within their institutions as well as innovative partnerships to support robust program evaluation.
Providence Hood River Memorial Hospital (Hood River, Ore.) 
Providence Hood River's research facility, The Center for Outcomes, Research and Education (CORE) partnered with Next Door Inc., to conduct a community-based participatory research study using the Photovoice methodology to better understand the impacts of Gorge Grown's Veggie Rx program.
University of California San Francisco Benioff Children's Hospital (Oakland, Calif.) 
This facility conducted a one-year pilot research program that provided four months of weekly CSA shares with fresh produce and whole grains to 60 families with children at risk of developing diabetes. The program was part of a cross-sector collaborative called All-In Alameda, a countywide initiative to end poverty, with food as medicine being one of the key strategies. The results of the study are forthcoming but initial findings include increased interest in local foods, exposure to new foods, and health improvements in the parents whose children were recruited for the study.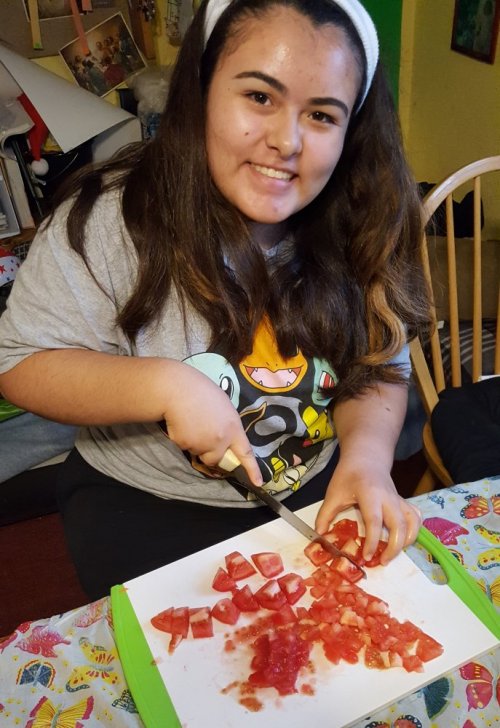 6) Provide staff support for grant writing or securing sustainable funding of community benefit initiatives
Hospital community benefit staff often have the training and infrastructure necessary to provide grant writing support to help secure sustainable funding for community benefit initiatives. Hospitals that are part of a system can also rely on system grant writing efforts and networks to bolster their support.
Presbyterian Healthcare Services (Albuquerque, N.M.) 
The Center for Community Health at Presbyterian Hospital was established in 2016 to expand Presbyterian Healthcare Services' work to improve community health in New Mexico. The Center has leveraged over $9 million in external funding to enhance the community benefit programs they support, including the Healthy Here Farmer's Market, free healthy meals for children at Presbyterian Hospital, and La Cosecha CSA.
Baystate Franklin Medical Center (Greenfield, Mass.) 
Baystate Franklin funds grant writing services to directly support community-based organizations. These organizations include grantees in their community benefit grant program as well as other community partners. The hospital offers a variety of services including research for viable grant opportunities, proposal development, and additional consulting as needed.
7) Manage or coordinate a program or community collaboration
In this role, the hospital is the coordinator of a program or a community collaboration. Hospitals have a wide network of partners and existing relationships that can be strong foundations for building programs as well as larger collaboratives focused on common goals. As coordinators, hospitals provide resources for staff time and programs, facilities for meetings and other programmatic needs, as well as overall leadership and structure. This role in a collaborative is often called the "backbone organization."
Northwestern Medical Center (St Albans, Vt.) 
Northwestern Medical Center is the backbone organization of the Healthy Roots Collaborative. Healthy Roots is a regional food systems collaborative that strives to support the growers, producers, and consumers in Franklin and Grand Isle County by providing programs and services that improve food education, access, and infrastructure. In its role, Northwestern Medical Center provides funding for staff and programs, engages with community advisors, provides training and support to help other institutions and organizations to buy local food, and works to make it easier to connect people with local food (e.g. cold storage for farmers, gleaning, and distribution support).
St Joseph Mercy Ann Arbor Hospital (Ann Arbor, Mich.) 
St Joseph Mercy Ann Arbor manages the Farm at St Joes, which is a 20-acre farm on their campus that hosts a wide range of programming designed to increase access to healthy food, nutrition education, and therapy. The farm has a weekly farmers market and offers educational programming for all ages about eating seasonally, the science of growing food, how to store fresh produce, and more. It also has a collaborative CSA program that teams up with other area farmers to provide weekly shares to the hospital community including subsidized shares through their Prescription for Health program. The hospital funds the farm manager through community benefit dollars.
8) Participate in a community collaboration
In this role, the hospital is not the backbone of the collaborative but a key participant at the table. These collaboratives are usually driven by health departments, foundations, or nonprofit organizations who have established common goals and involve engagement of a diverse group of stakeholders.
Hospitals may join a collaborative for a CHNA process that then leads to a longer-term initiative based on the outcomes of the assessment. More collaboratives are growing as hospitals embrace their role as anchor institutions within their communities. Hospitals join these collaboratives to pool resources, data and metrics, expertise, and ideas in order to make a greater impact.
Greater Flint Health Coalition (Flint, Mich.)
The Greater Flint Health Coalition is a 20-year strong, cross-sector collective impact effort between Flint and Genesee County. The coalition's mission is to improve the health status of residents and the health care system in the greater Flint community by establishing a common health agenda, shared measurement systems, collaborative programs, and continuous communication between stakeholders.
Genesys Health System is a founding member of the Greater Flint Health Coalition and now serves on the board of directors as well as participating in relevant sub-committees. The coalition facilitates a collaborative CHNA and implementation strategy process annually with the three area health systems. The collaborative's needs assessment process benefits from the GFHC's existing Community Data Scorecard which utilizes a wide range of data sources from GFHC partners to monitor and analyze health trends in the county. The coalition works with their partners on multiple programs to promote healthy food access and reduce diet-related health conditions.
Anchors in Resilient Communities (Bay Area, Calif.)
Anchors in Resilient Communities (ARC) is a multi-sector collaborative co-coordinated by Health Care Without Harm and Emerald Cities Collaborative to leverage the assets and capacities of Bay Area anchor institutions and community-based partners, with a focus on strengthening the health, wealth, and resilience of communities of color and low- and moderate-income residents.
The collaborative's initial project, MyCultiver, is focused on building a healthy regional food system and strengthening the local food economy. MyCultiver aims to produce 200,000 healthy and locally sourced ready-to-eat meals per day to distribute to hospitals, schools, and other institutions through long-term contracts. The initiative will also create union jobs and cooperative ownership opportunities.
Kaiser Permanente plays a unique role in supporting the development and implementation of ARC and MyCultiver by providing community benefit and other investments and purchasing commitments. Kaiser Permanente also serves on the ARC advisory committee and on several working groups.
9) Participate in policy advocacy
Hospitals around the country are using their voices to advocate for better food policy both at the federal, state, and local legislative levels, as well as at the institutional level. Hospitals are participating in legislative policy advocacy through engagement with food policy councils and as members of collaboratives with food policy goals. At the institutional level, hospitals are advocating among other anchor institutions to adopt institutional policies around healthy purchasing standards and cafeteria and vending policy.
Hospital Association of San Diego & Imperial Counties (San Diego County, Calif.)
As part of their 2016 collaborative CHNA led by the Hospital Association, seven hospitals in San Diego County developed a food policy agenda with a local advocacy partner, the San Diego Hunger Coalition. The 2017 Policy Agenda on Food Insecurity and Access to Healthy Food outlines four state bills that the collaborative supported including policies expanding school meal coverage and disaster preparedness, all of which passed. The agenda was created to provide another tangible way for hospitals to address food insecurity and access to healthy food, the top health need identified in their collaborative CHNA process. This food policy advocacy strategy has had a great impact on the hospitals' community partners as well as strengthened hospital commitment to healthy food access.
Trinity Health System (Livonia, Mich.)
Striving to lead by example to improve the food and beverage environments in their communities, Trinity Health first committed to transforming the vending policies within their 93 facilities in 22 states, and then developed and disseminated a call to action toolkit for their hospitals to challenge other institutions in their communities (universities, businesses, churches, and government) to do the same. The toolkit includes a step-by-step strategy with sample letters to vendors, negotiation considerations, employee surveys, and healthy vending definitions.